PAINT COLOURS INSPIRED BY QUEBEC
From the blueberries of Lac Saint-Jean to the magnificent Percé Rock, Quebec is truly blessed with beautiful colours. These colour palettes honour the beauty of our landscape. Find your inspiration in the colours of la Belle Province.
Inspired BY THE BLUEBERRIES OF QUEBEC
Cool paint colours
These cool paint colours, inspired by the beloved fruit of the Saguenay-Lac-Saint-Jean region, will create a soothing ambience in any room in your home.
Inspired BY OUR FIELDS OF LAVENDER
Country colours
Inspired by the majestic beauty of the lavender fields of the Estrie, these pastoral paint colours will pair easily with your contemporary décor.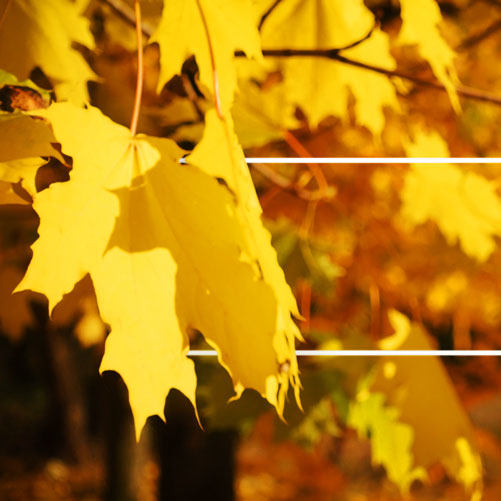 Inspired BY AUTUMN LEAVES
Warm shades
The rich colour of Quebec maple was a great influence on our paint colour palette of warm colours. They will make your décor both stylish and cozy.
Inspired BY PERCÉ ROCK
Neutral paint colours
The Gaspé landscape is so epic that we were inspired by its star attraction to create a paint colour palette of neutral tones. These tones are so timeless, they will be in perfect harmony with any décor.
Find the perfect paint colour
PAINT YOUR WALLS THE SAME COLOUR AS ONE OF YOUR IMAGES!
Have you always wanted to paint your walls to match the colour of autumn maple leaves or island sand? Use the SICO Deco Colour Lab to create your own custom colour palette. Upload an image and let our tool generate colours that you can use to paint a room. Go ahead and discover your new favourite SICO colour!

VIDEO OF QUEBEC'S MAGNIFICENT COLOURS
COLOUR ACCURACY: Note that the on-screen colour representations are not necessarily precise representations of actual paint colours due to variance in monitor calibrations.