Diverse, integrated and inspired by worldly patterns.
Pattern Play has transformed from last year's Modern Mosaic theme. Pattern is very much continuing, but is more expressed from a global perspective. There is a desire to combine all of one's collectibles from these experiences. This theme is for personalities who love the spice of life, the art of design, the luxury of global travel, and the taste of exotic.

COLOUR ACCURACY: Note that the on-screen colour representations are not necessarily precise representations of actual paint colours due to variance in monitor calibrations.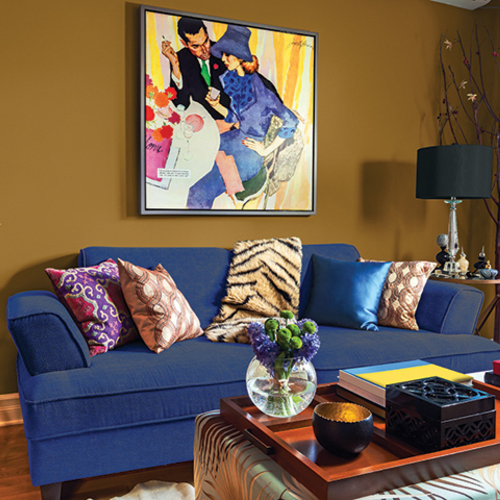 Explore colours worn around the globe
The first set of essential colours in this theme are majestic...drawing inspiration from jewels, gems, and precious metals - all the hues featured here are dazzlingly rich pigments that dance when paired in multi-mixes. The second set of essentials is a mix of coloured darks and faded mid-tones...inspired by the time-worn hues of once-brightly coloured mosaics one might find while traveling through the eastern countries.

Mosaics of culture
The complete palette is diverse. Hot and spicy reds and golden yellows ignite the range, while the rich jewel greens add eccentricity and mid to darkened blues add a moody mellowness. Plums and indigos create bohemian flare, and blacks and grays bring a sense of mystery and aloofness.

Find All Paint Products