Integrate these colours in your next décor project to stay grounded
From the warmth of a terracotta pot or clay mask to the verdant tones of a forest of evergreens, an earthy palette can be an uplifting source of inspiration. Here we have a collection of colours that promote well-being and celebrate the beauty of living a more mindful lifestyle. These colours have a calming quality, too, carrying you thousands of miles from the stresses of modern living. If you're looking to feel grounded and centred, let these colours be your guide.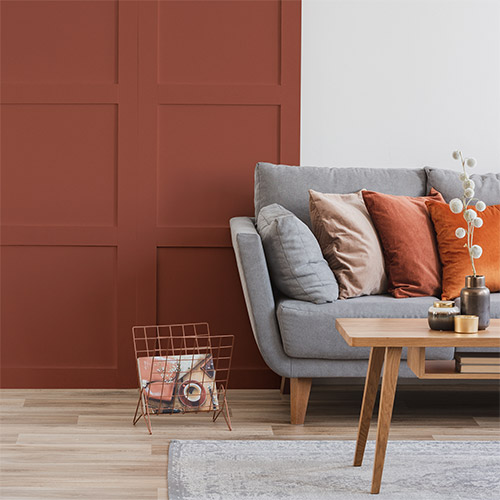 Delhi Red
This red with orange undertones pops when paired with organic elements like brick or wood. Visualize it on the walls of your living room or as an accent wall behind the fireplace for a room that radiates comfort and warmth. Beyond that, Delhi Red (6060-73) is ideal for a dining room setting, because reds are famous for their ability to ignite conversation—and fuel appetites.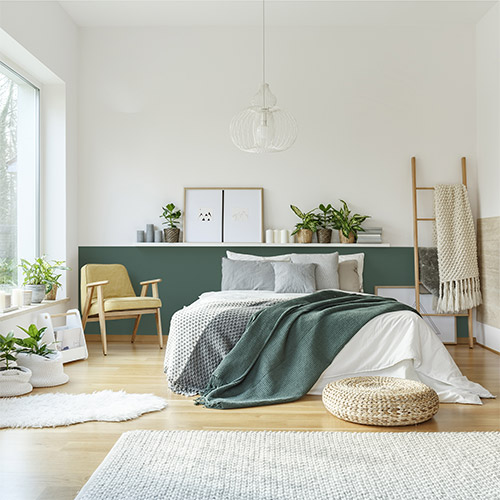 Alpine Evergreen
Nature's most ubiquitous colour, green is symbolic of life, growth, and harmony. Much like a hike through the woods, a green room can be a calming space, one that helps you reconnect with your roots for easy unwinding. That's why we think Alpine Evergreen (6162-73) would look beautiful adorning the walls of your bedroom. What better way to wash away the worries of the day than by escaping into a den of Zen of your own creation?
Deserted Beach
Beige is a colour that's minimal, pure, and extremely versatile. From your living room to your cozy bedroom nook, the beloved Deserted Beach (6230-21) paint colour captures the calm of the seaside and conjures the feeling of sand beneath your feet. With a neutral like this, you're going to want to use it liberally!
Will these nature-inspired paints invite a sense of calm to your home?