SICO® PRESTIGE™ Interior 100% Acrylic Latex Stain-Blocking Paint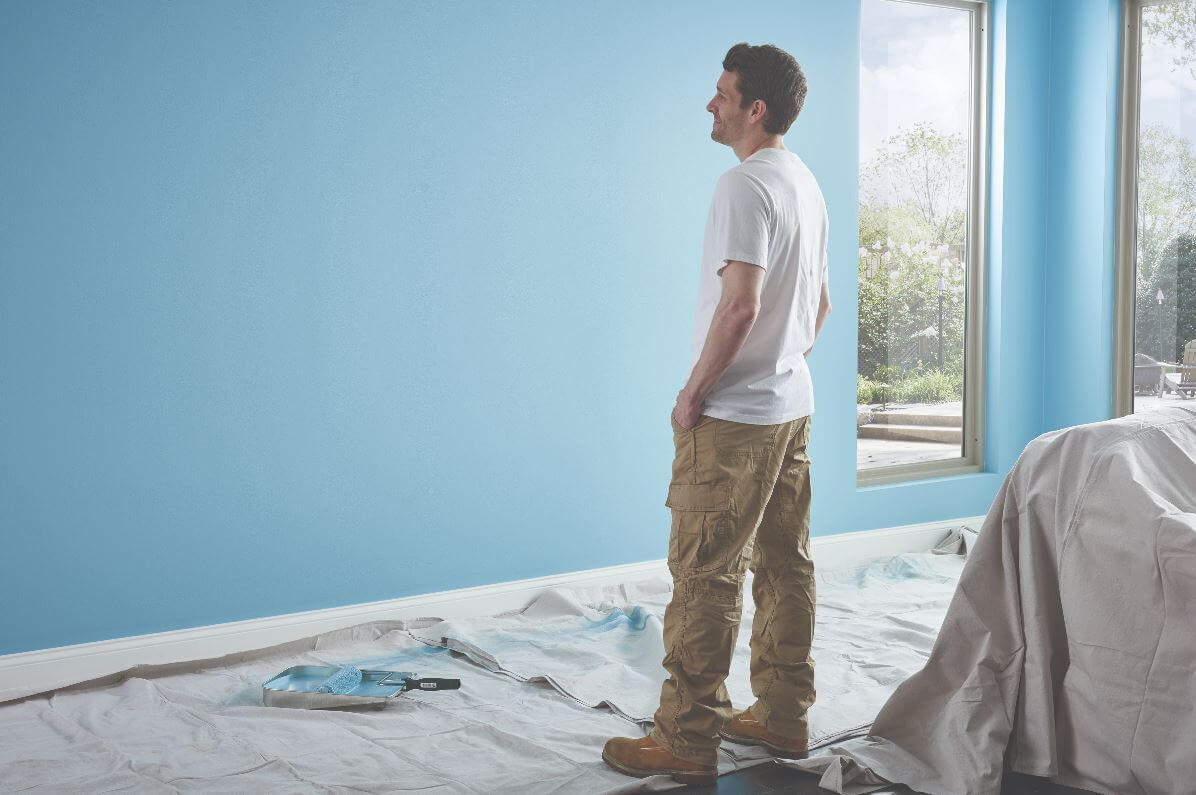 Product Details
The 1,000+ true one-coat hide* colours of Sico Prestige stain-blocking, super premium interior paint plus primer cover existing paint colours in a single coat. Plus, Colour Protect Technology based on PPG automotive coatings technology helps prevent colours from fading. Available in flat, eggshell, pearl and semi-gloss sheens.
Features:
Super premium, stain-blocking, low odour, zero VOC† interior 100% acrylic latex paint plus primer.
Over 1,000 one-coat hide colours.* Covers in fewer coats in more colours than any other Sico interior paint.
Stain, scuff, scrub and mildew†† resistant ultra-smooth washable finish.
| | | | | |
| --- | --- | --- | --- | --- |
| Code | Finish | Base | Sizes | Download |
| 941-501 | Flat | WHITE & PASTEL BASE | Gallon/3.78 L (01), Quart/946 mL (04), 5 Gallons/18.9 L (05) | |
| 941-502 | Flat | Midtone/Intermediate Base | Gallon/3.78 L (01), Quart/946 mL (04) | |
| 941-503 | Flat | Neutral/Ultradeep/Accent/Clear | Gallon/3.78 L (01), Quart/946 mL (04) | |
| 943-501 | Eggshell | WHITE & PASTEL BASE | Gallon/3.78 L (01), Quart/946 mL (04), 5 Gallons/18.9 L (05) | |
| 943-502 | Eggshell | Midtone/Intermediate Base | Gallon/3.78 L (01), Quart/946 mL (04) | |
| 943-503 | Eggshell | Neutral/Ultradeep/Accent/Clear | Gallon/3.78 L (01), Quart/946 mL (04) | |
| 946-501 | Pearl | WHITE & PASTEL BASE | Gallon/3.78 L (01), Quart/946 mL (04) | |
| 946-502 | Pearl | Midtone/Intermediate Base | Gallon/3.78 L (01), Quart/946 mL (04) | |
| 946-503 | Pearl | Neutral/Ultradeep/Accent/Clear | Gallon/3.78 L (01), Quart/946 mL (04) | |
| 947-501 | Semi Gloss | WHITE & PASTEL BASE | Gallon/3.78 L (01), Quart/946 mL (04) | |
| 947-502 | Semi Gloss | Midtone/Intermediate Base | Gallon/3.78 L (01), Quart/946 mL (04) | |
| 947-503 | Semi Gloss | Neutral/Ultradeep/Accent/Clear | Gallon/3.78 L (01), Quart/946 mL (04) | |